WELCOME TO THE RLH 62 WEBSITE
The history and restoration of RLH 62, A 1952 AEC Regent III lowheight bus, new to London Transport.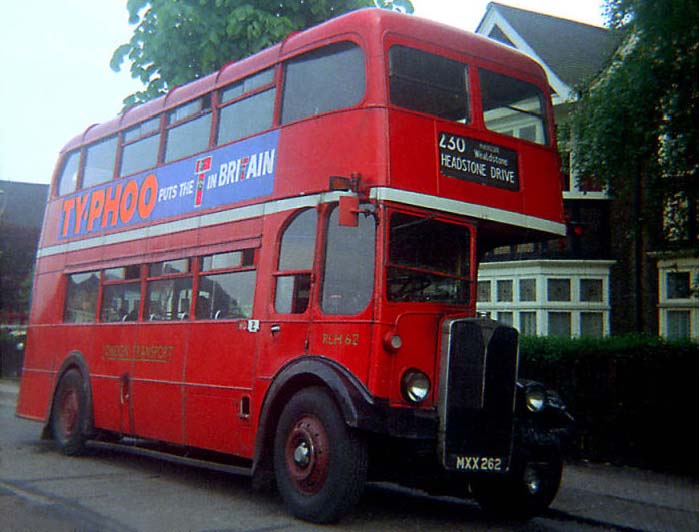 Bought in April of 2008 by current owner Jim Pullen from a dealer's yard in Columbus, Ohio and transported back to Maryland for preservation and restoration.

P22 London Transport Johnson font was used as the font in this site. Your browser may substitute an alternative if it is not recognised.
© 2008-2009 Jim Pullen/RLH 62.org